Beers, bikes and transit
With the launch of the new SMART Train (Sonoma Marin Area Rail Transit), you can now enjoy rail travel from Marin all the way to Santa Rosa. Along the way, there are several outstanding breweries within biking distance of train stops.
From San Francisco, take the Larkspur Ferry to Larkspur. Wine, beer and snacks are served onboard, and the views are amazing. Bikes are easily accommodated, especially in the off-peak direction (towards Marin in the morning).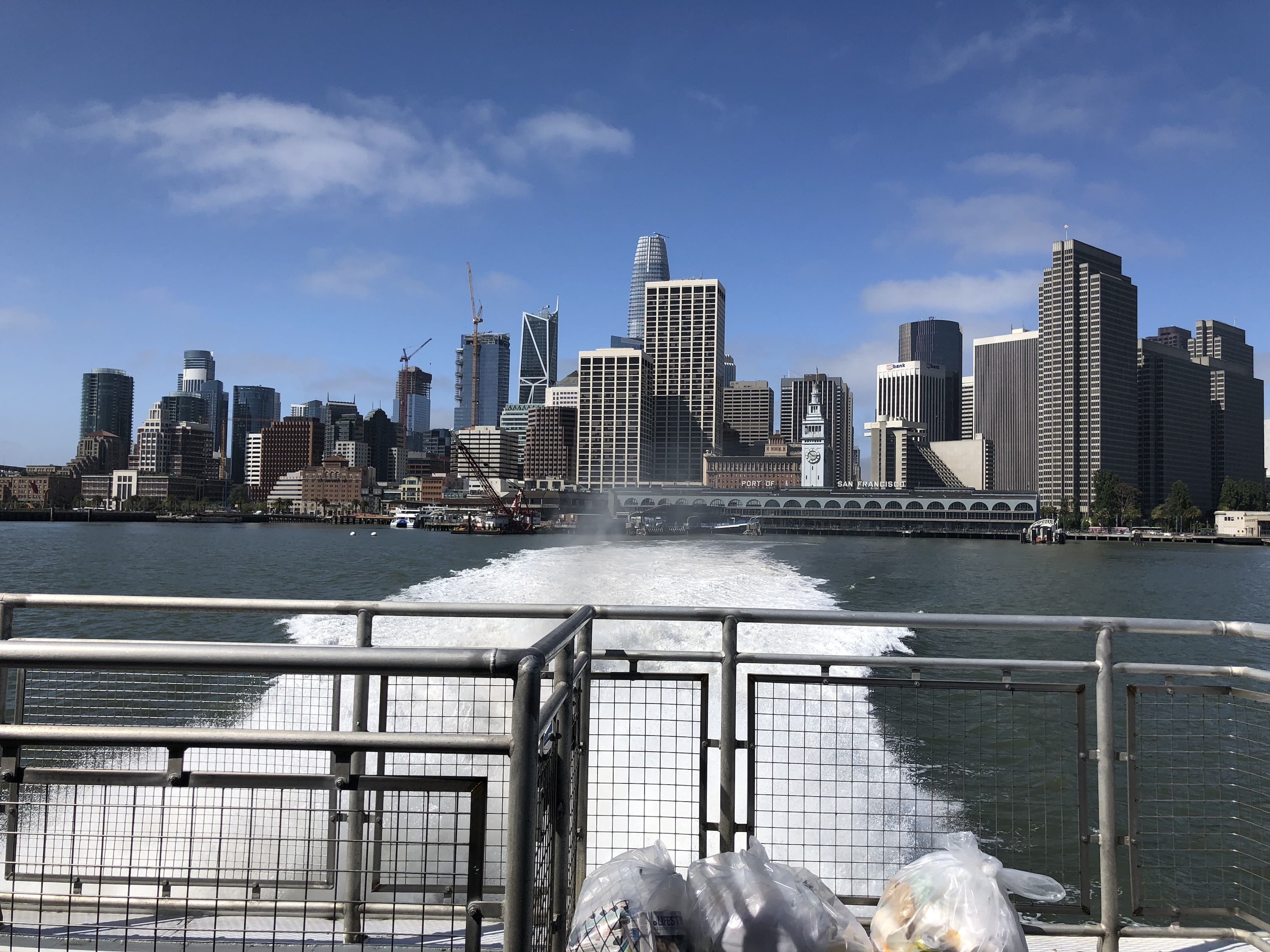 From Larkspur, its a short 15 minute bike ride along a new bike path and bike tunnel to downtown San Rafael to catch the SMART Train. The train is being extended all the way to the Larkspur ferry, this is currently under construction.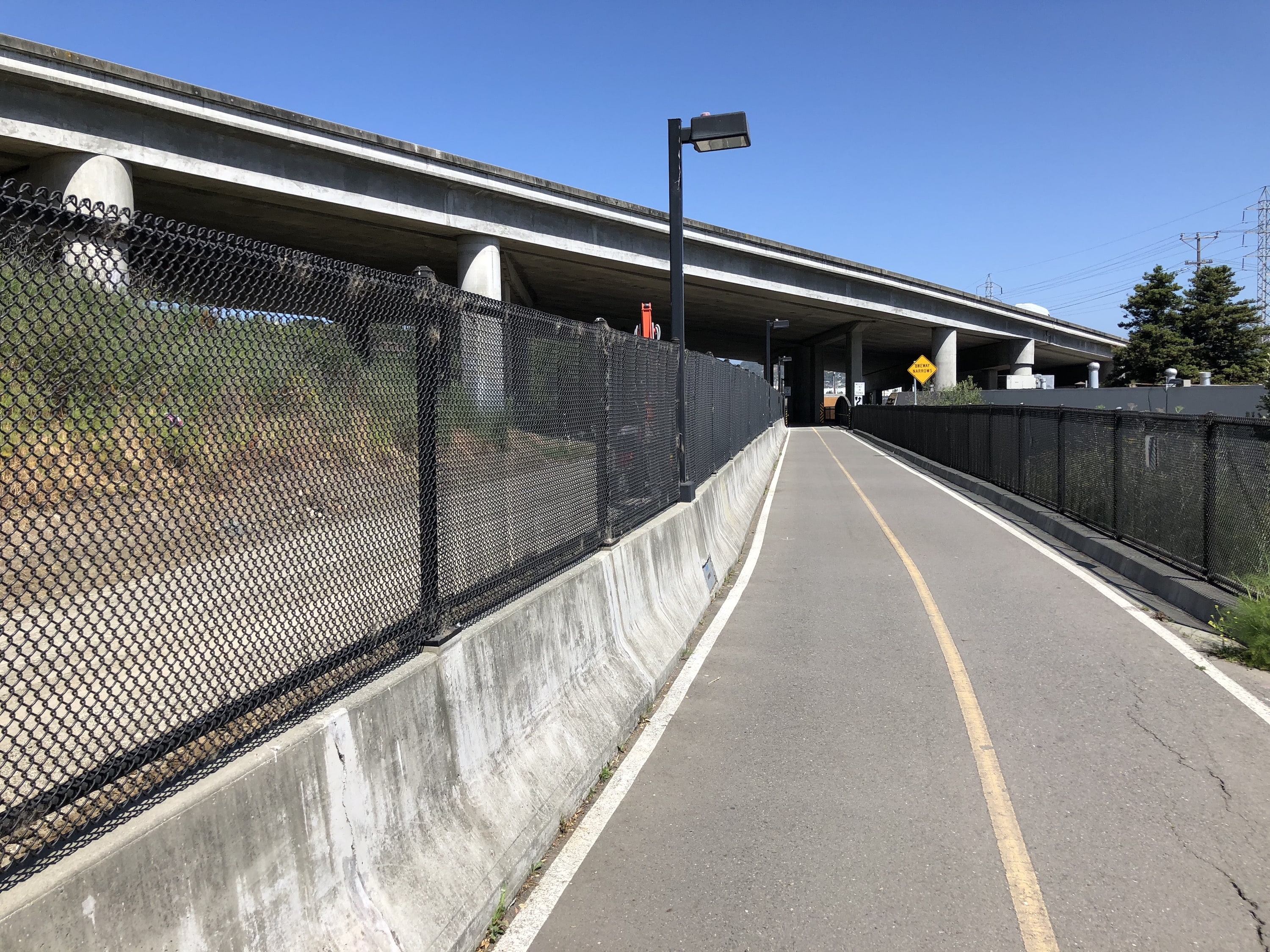 In San Rafael, you can board the shiny new SMART train.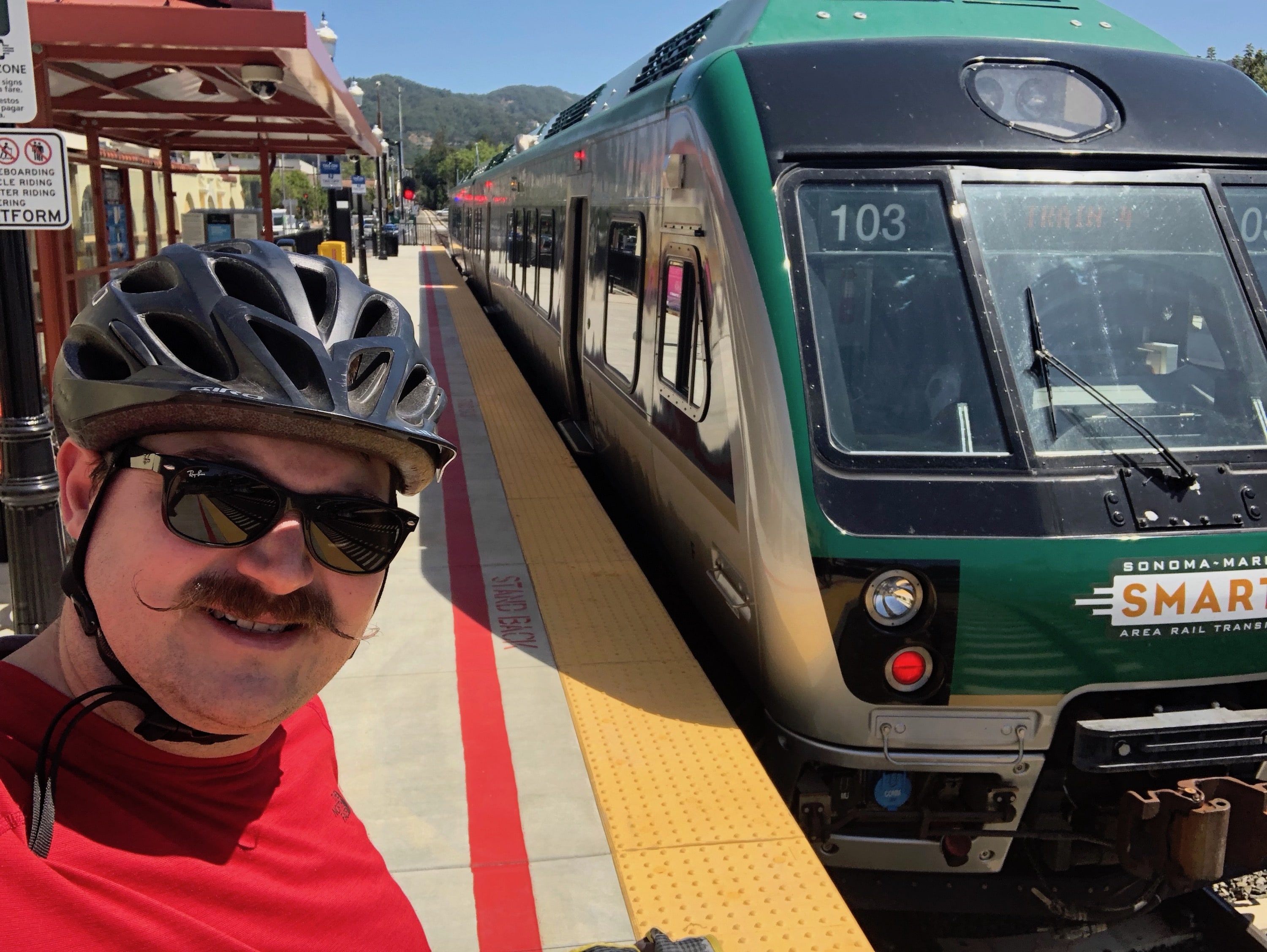 The trains are short, but they do offer a bar car in case you need wine or beer.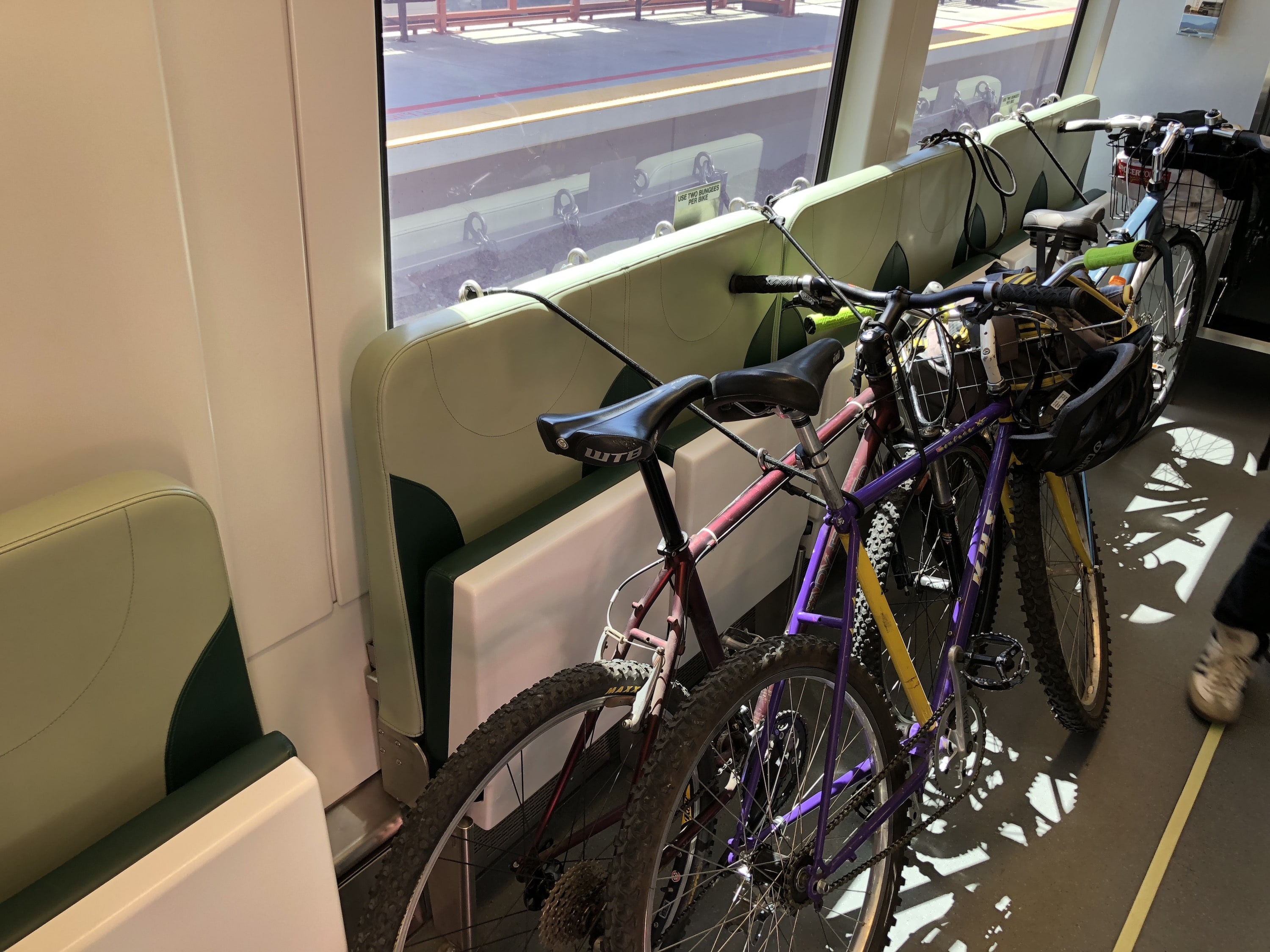 After a very scenic 30 minute ride, you'll be at Petaluma. Its a 15 minute bike ride from Downtown Petaluma to Lagunitas brewery.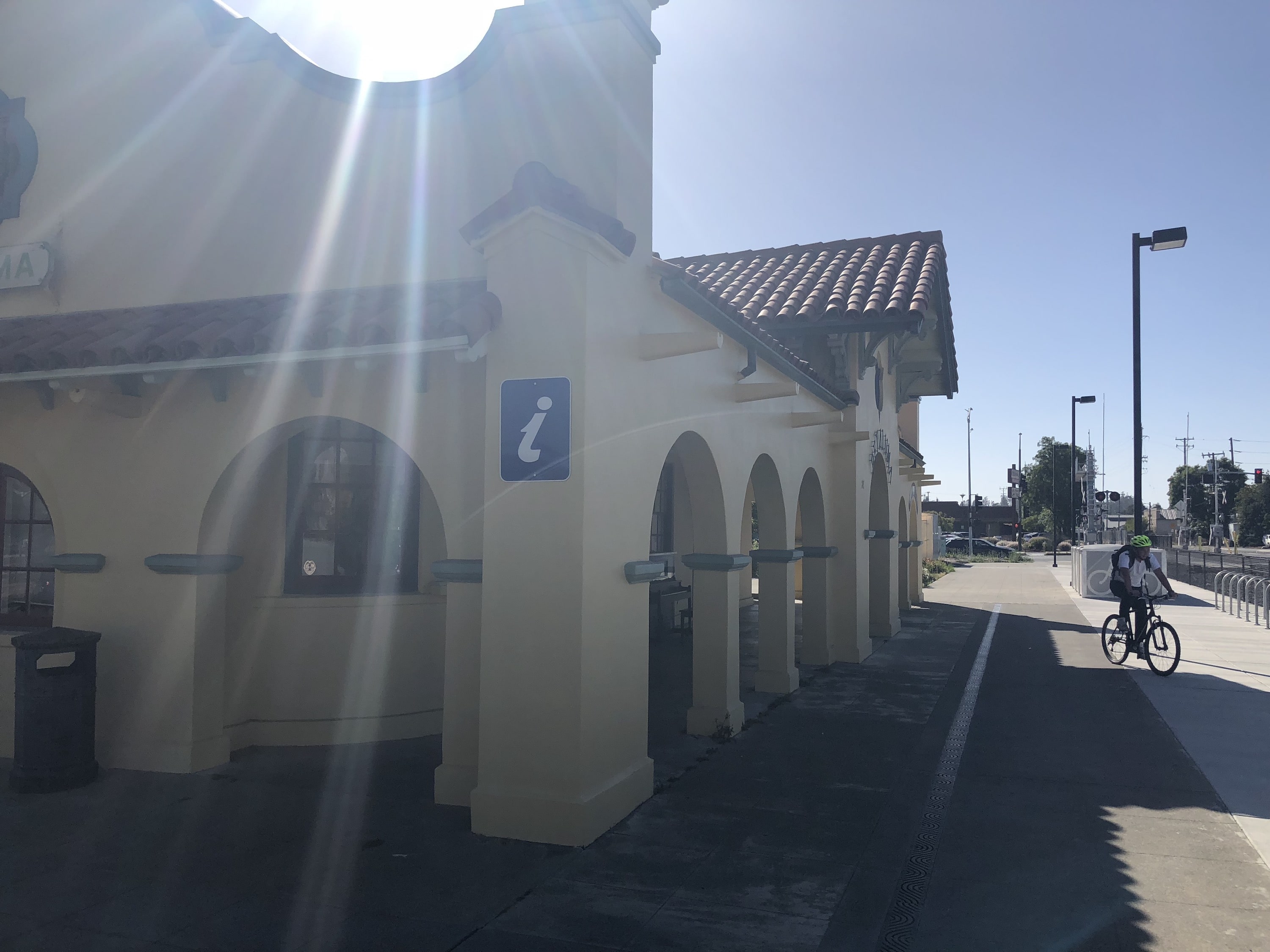 Lagunitas has a large outdoor beer garden with food and offers a tasting sampler of all of their beers.
From Lagunitas brewery, HenHouse brewery has a tasting room across the street.
From Lagunitas, you can bike back to the train station and board a northbound train to Rohnert Park. Its a short 17 minute ride. From Rohnert Park station, it is a short bike ride to Bear Republic Brewery's new lakeside taproom. There is actually a new bike path the parallels the train tracks that goes directly to the shopping plaza that contains the taproom.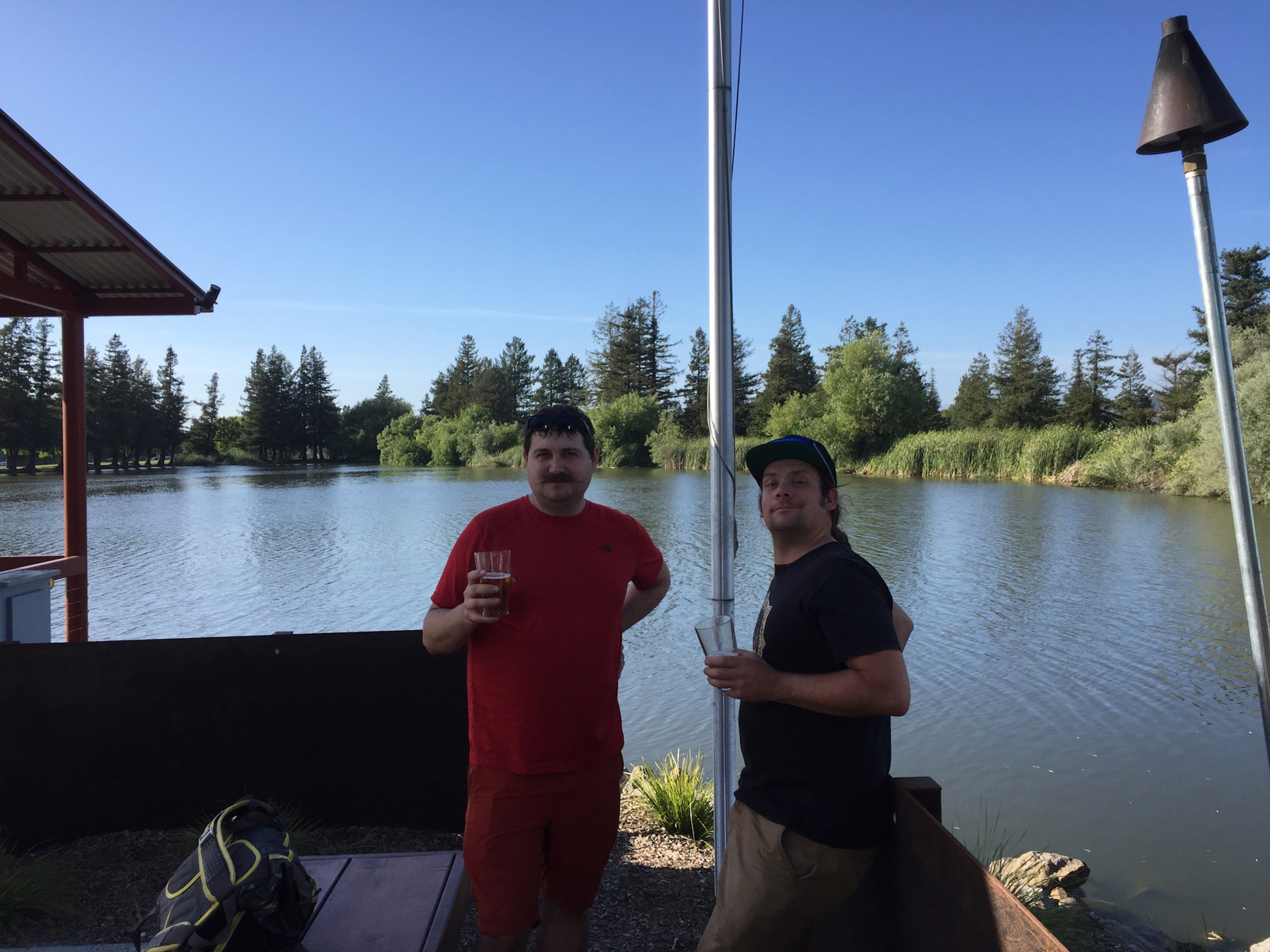 After Bear Republic, bike back to the Rohnert Park station and take the 7 minute ride to Downtown Santa Rosa.
Santa Rosa has a lot of beer options, but the most famous is Russian River. It can be very busy, but is worth the wait.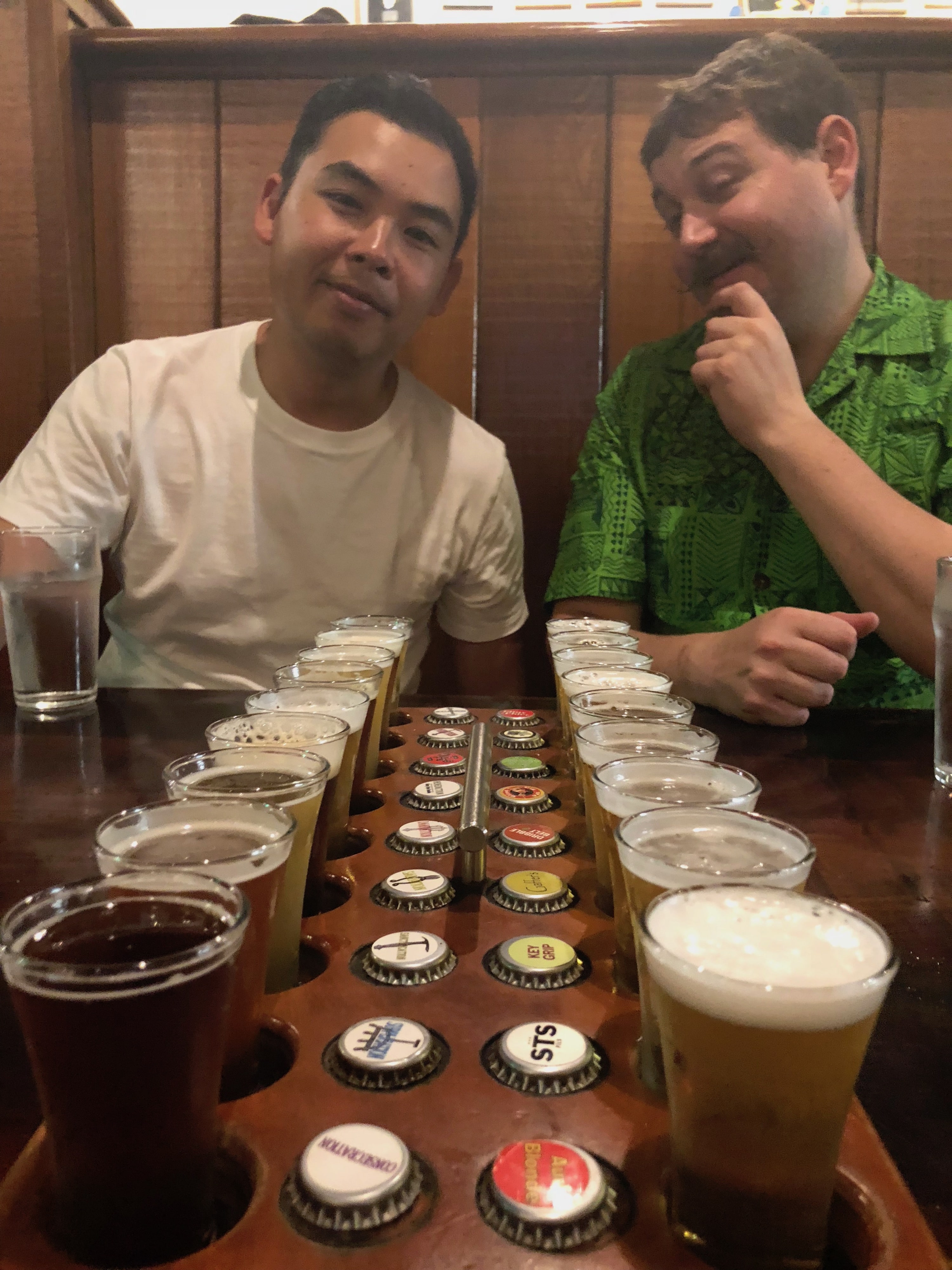 I suggest getting the tasting sampler of all the Russian River beers. They are all great, but the barrel aged sour beers stand out. Russian River Brewery has great food (Pizza and bar food) so this can be a good dinner spot.
Getting there
Getting there is the entire point of this trip. You'll want to get an early start, and be mindful of the train schedules. SMART trains run way less frequently on weekends, so doing this on a weekday is a better option and also avoids weekend crowds at the breweries. Note that it is possible to bike between some of these places without using the train, so consider that for a few legs there is a gap in the train schedule.
What do do next
Tiburon is close to Angel island, but you'll probably be going back via ferry from where you came from, likely to Pier 41. You could check out Musée Mécanique or wander around the fishing piers at Fisherman's wharf on Al Scoma Way.